Every year on this day… candy, flowers, cards, poems, and gifts are exchanged between friends and loved ones, all in the name of Saint Valentine. Who was Valentine, anyway? Click here for Valentine's Day history, traditions, and resources.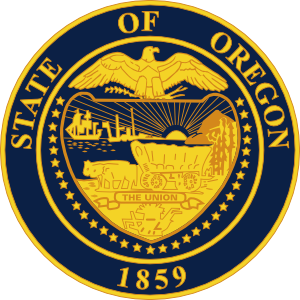 Two states also joined the union on this day!
On February 14, 1859, Oregon became the 33rd state. Prior to statehood, the area was inhabited by many indigenous tribes before the arrival of traders, explorers, and settlers who formed an autonomous government in 1843 followed by the creation of the Oregon Territory in 1848. Celebrate Oregon's 159th birthday with a slice of birthday cake and free admission all day at the Oregon History Museum. Or study up on Oregon's history and facts at Oregon.gov.
On February 14, 1912, Arizona became the 48th state. Arizona is blessed with a rich history and spectacular geography – from the beautiful Sonoran Desert to the Grand Canyon, one of the Seven Natural Wonders of the World. Celebrate Arizona's 101st Statehood Day and the end of Arizona's Centennial Year. Read a summary of Arizona history here and view a timeline of Arizona history here. For lots of fun and educational adventures, explore ArizonaEdventures.com.