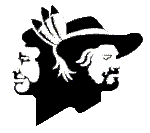 The comprehensive Indians of Arkansas website presented by the Arkansas Archeological Survey covers the First Encounters era to the entire sweep of Indian history pertaining to Arkansas and the Mid-South.
A primary goal of the project is to help students answer the question: How does one derive from the archeological and historical record an understanding of what happened in the past? Interactive learning exercises and writing prompts engage students in the process of learning, thereby enhancing critical thinking skills.
The learning exercises are presented in three levels of difficulty: Beginner (middle school level), Intermediate (high school level), and Advanced (college level). Most of the writing prompts are written for high school or college students, although some may be suitable as written or in modified form for younger students.